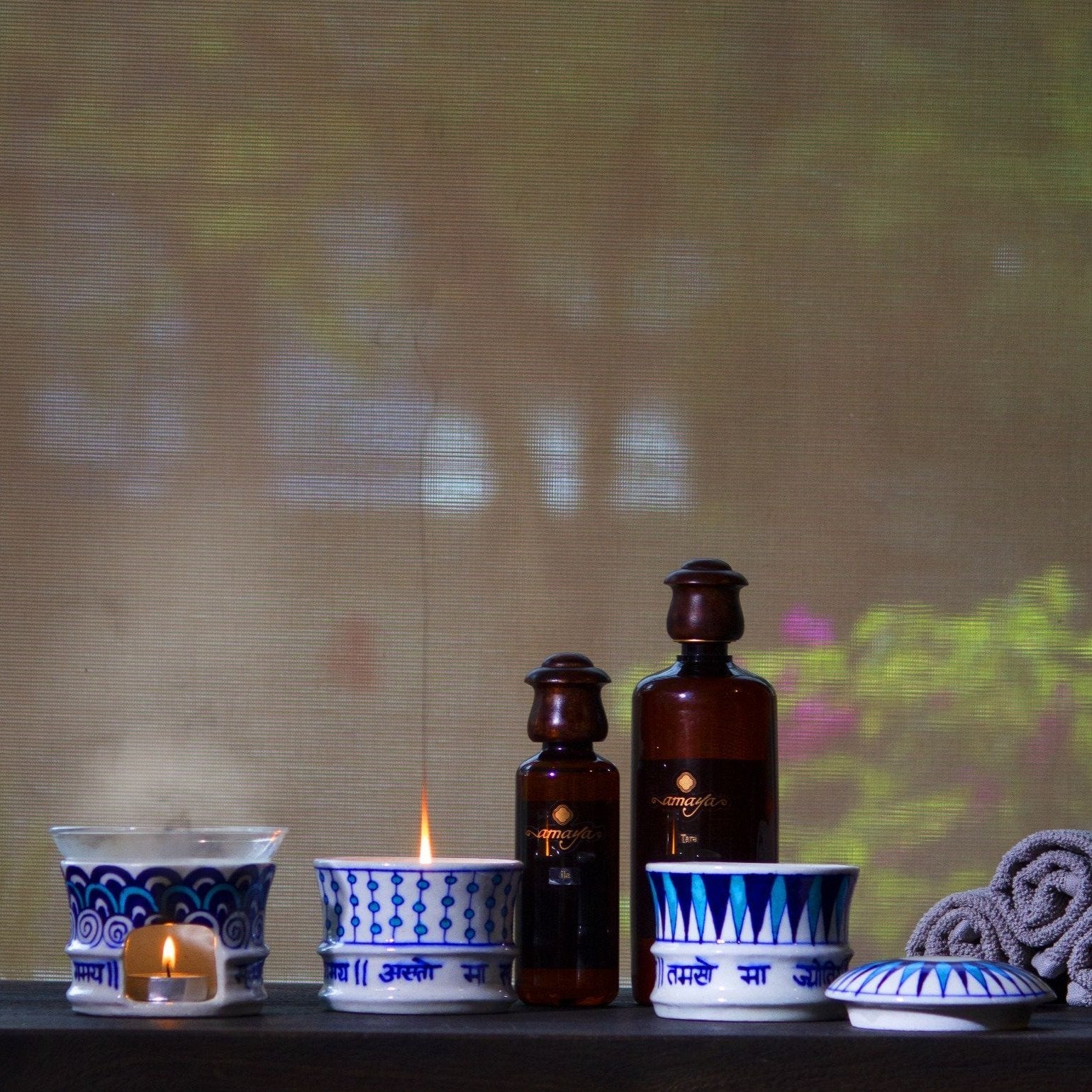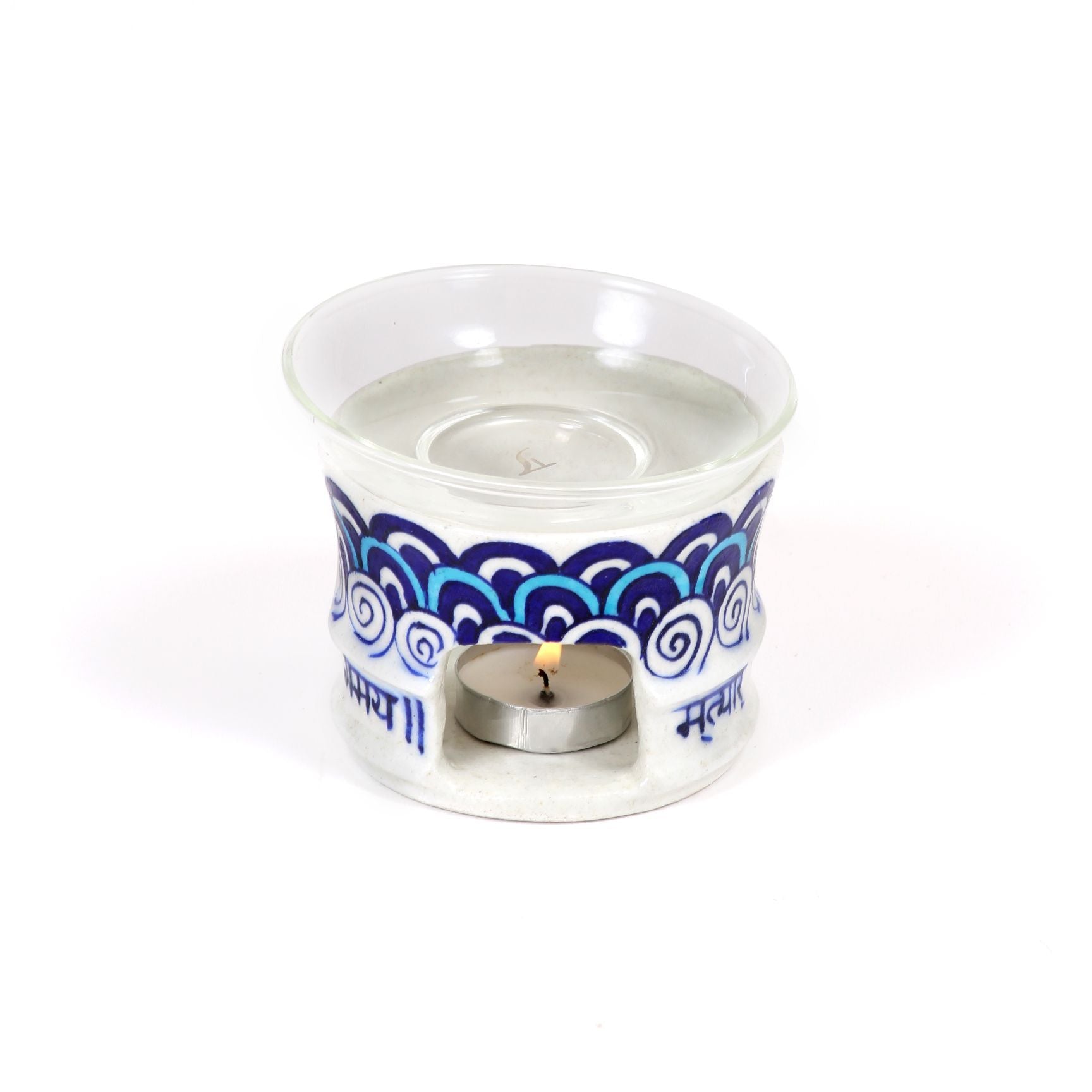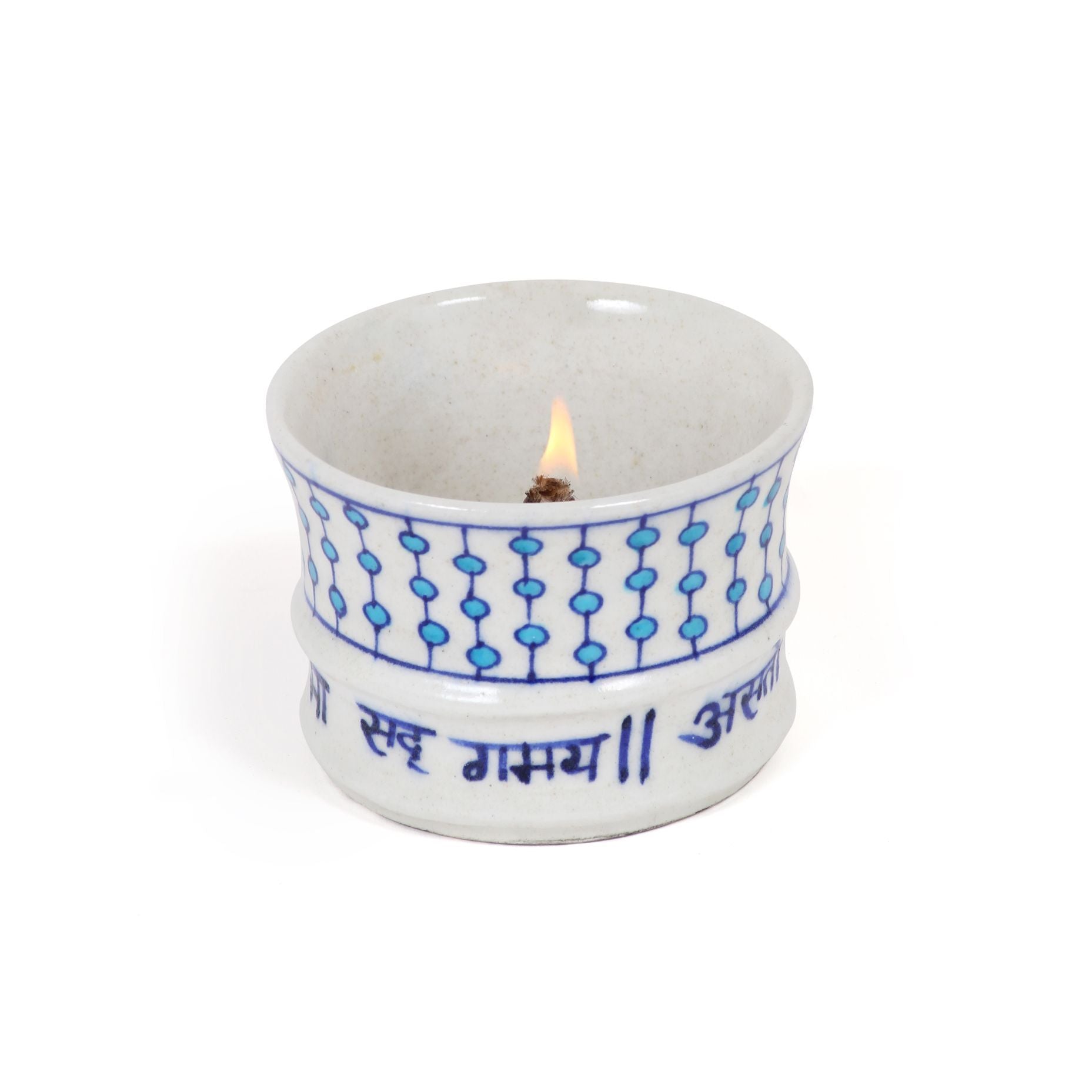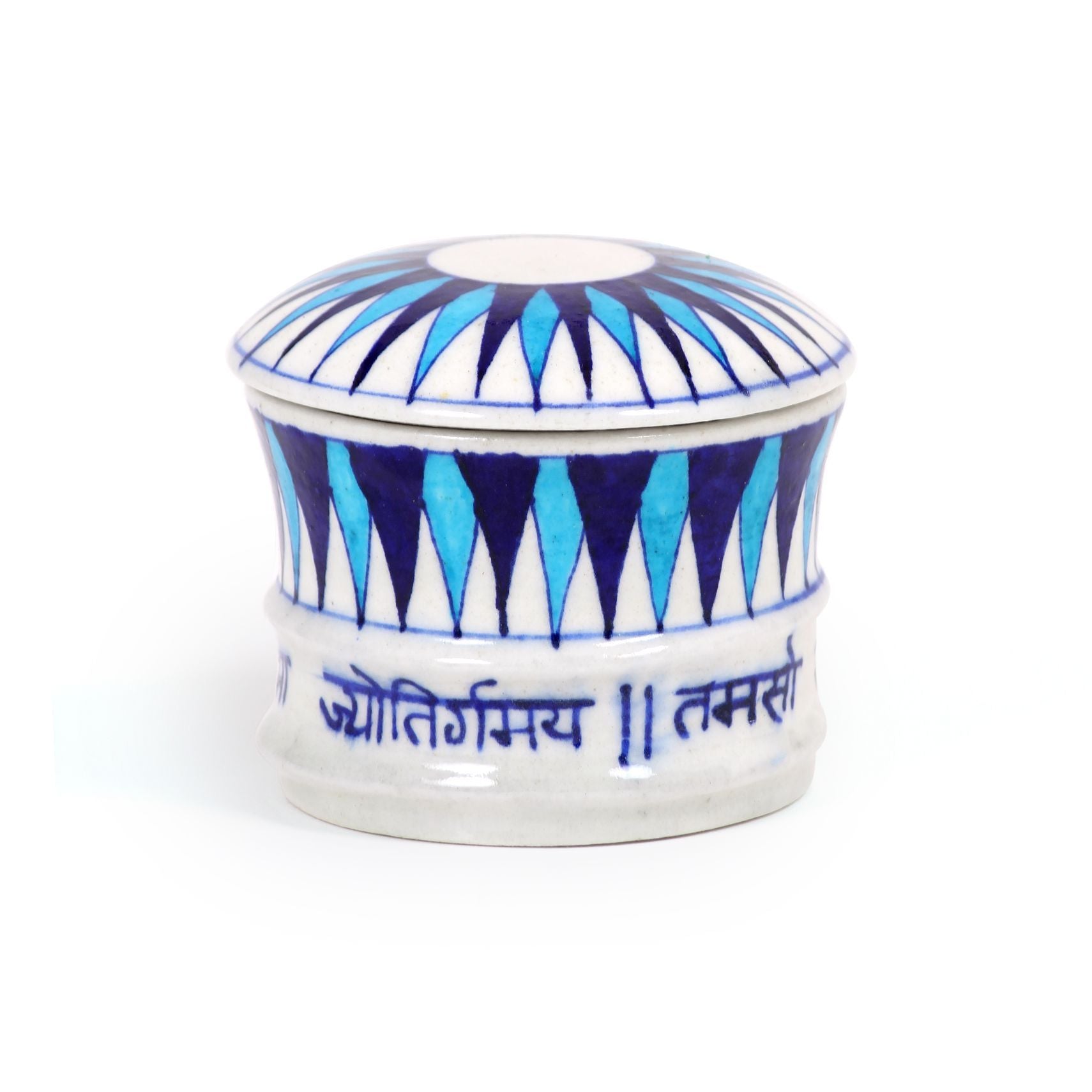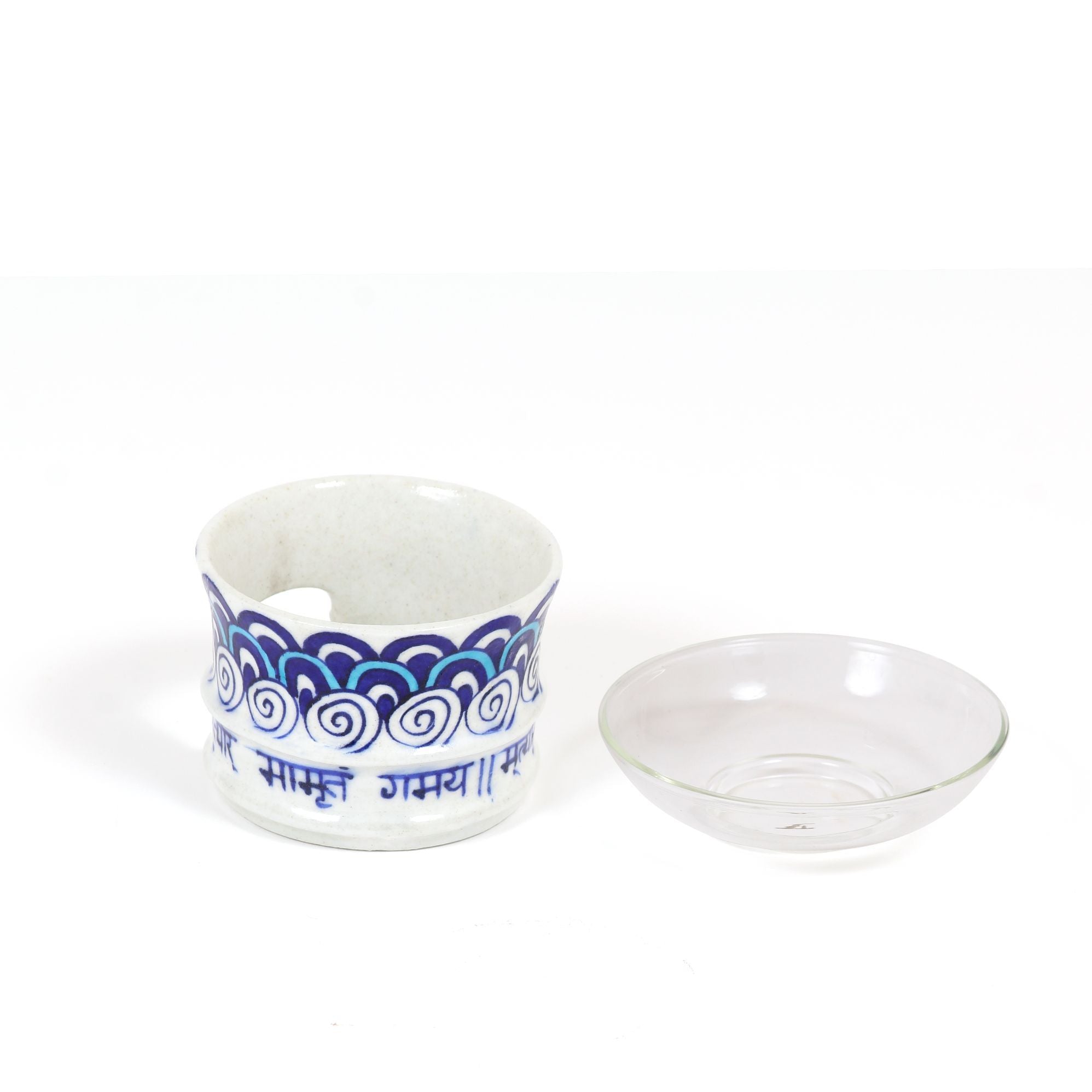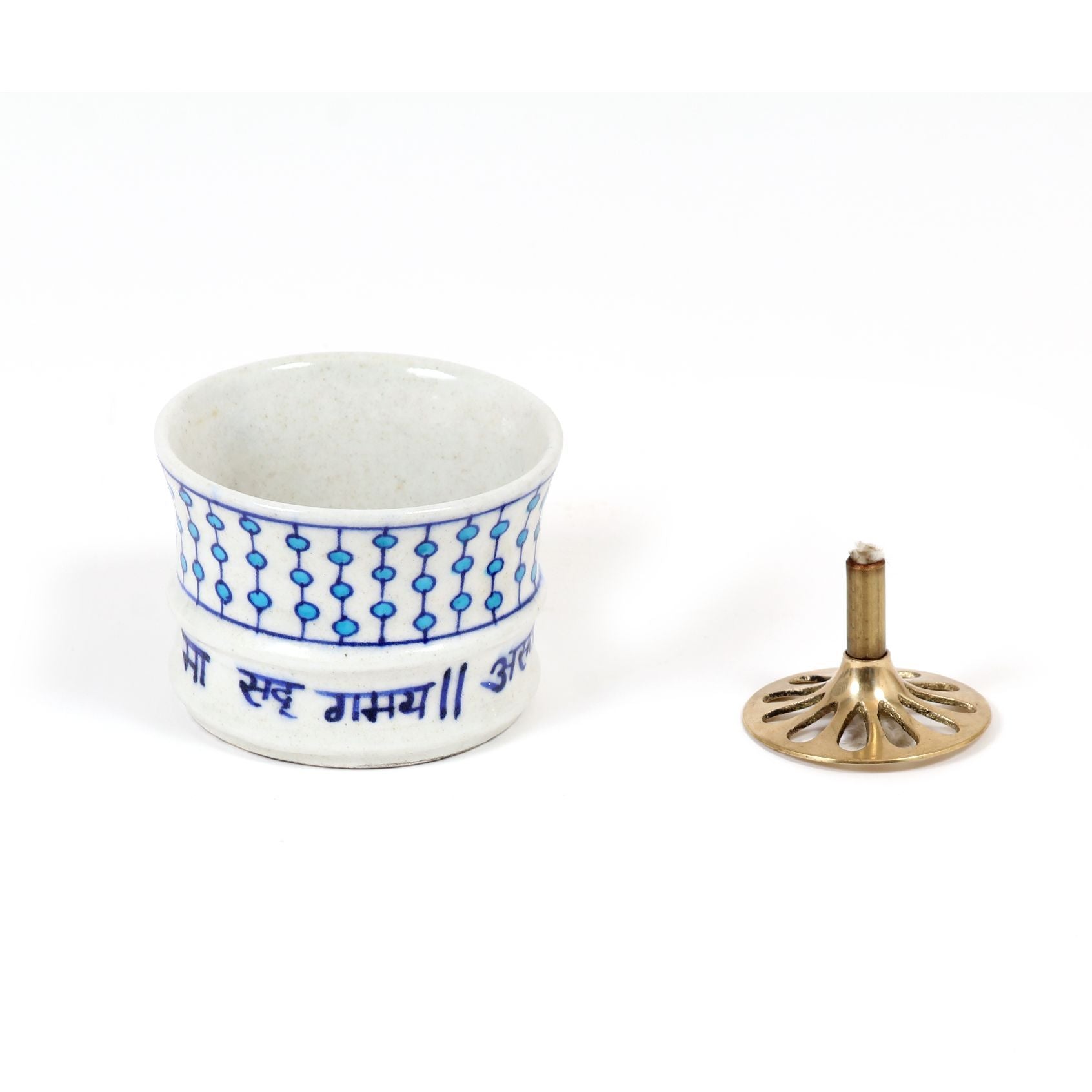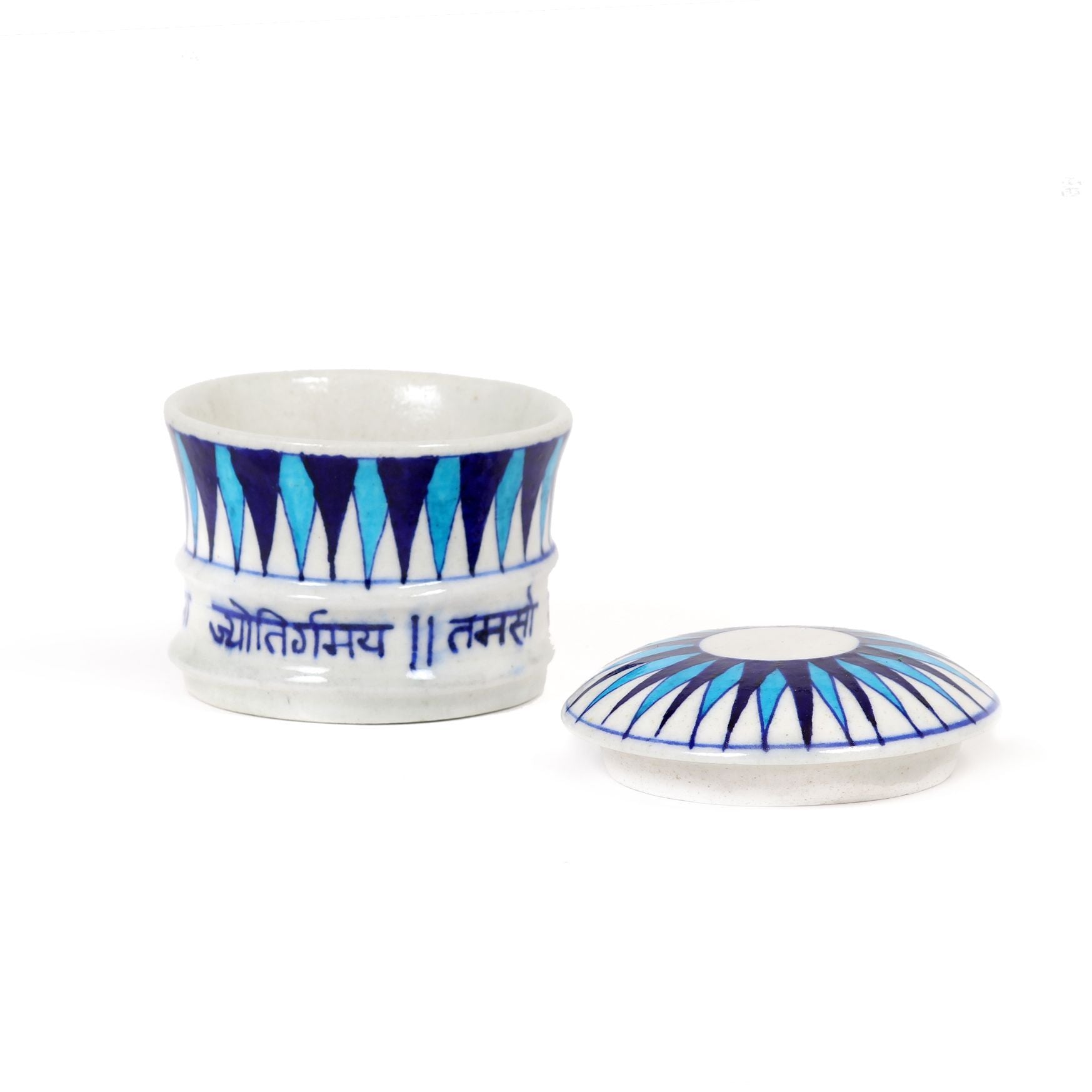 NeelOm set of 3
Sale price
₹ 4,300.00
Regular price
(/)
---
Connect to the wisdom of Vedanta, with the NeelOm Range crafted by blue pottery master-artisans of Jaipur. 'Neel' means blue and 'Om' signifies the mantra, with soothing light and aroma adding serenity to your spaces.
The hand-painted motifs are inspired by miniature paintings of the Vedic Era. NeelOm embodies the 'Pavamana Mantra', from the Bhradarankya Upanishad, which means 'being purified'. The collection consists of an Oil diffuser, a lidded Box, and an oil lamp. The 3 products in the range reflect the 3 lines of the mantra individually.
The NeelOm Oil diffuser is a representation of "Mrtyoma amrtm gamaya", which means, "From death lead me to immortality". The NeelOm oil diffuser is designed to ensure optimum diffusion for every nook of your home.
Note -This Hamper Includes one NeelOm Diffuser, Oil Lamp,Round Box Each
Shown here all dimensions are in MM.
Material: Blue Pottery/Borosilicate Glass
Finish: Natural
Diffuser
Dimensions: 90 x 90 x 66
Gross Weight in KG: 0.350
Oil Lamp
Dimensions: 90 x 90 x 66
Gross Weight in KG: 0.330
Round Box
Dimensions: 90 x 90 x 57
Gross Weight in KG: 0.390
 SHIPPING TIME
5 to 7 working days for ready products
4 to 6 weeks for Made To Order items
Choose options